Cybersecurity Games and Tools
Draw your teams into finding security flaws
Cyber-Security is shifting left. Pipeline integrations shift you as far as the pull-request. Shifting-left to the design phase needs something different. This is the role of threat modeling. Empower your developers to prevent security failure while software is still on the whiteboard!
Threat Modeling Toolkit for Developers
Designed by Adam Shostack, this is a great gift for developers to help them to get into security mindset!
View Collection
More tools & resources
Remote Live Game Play Session
An opportunity to experience, first hand, a game of Elevation of Privilege supported by the games' inventor - threat modelling expert Adam Shostack.
View details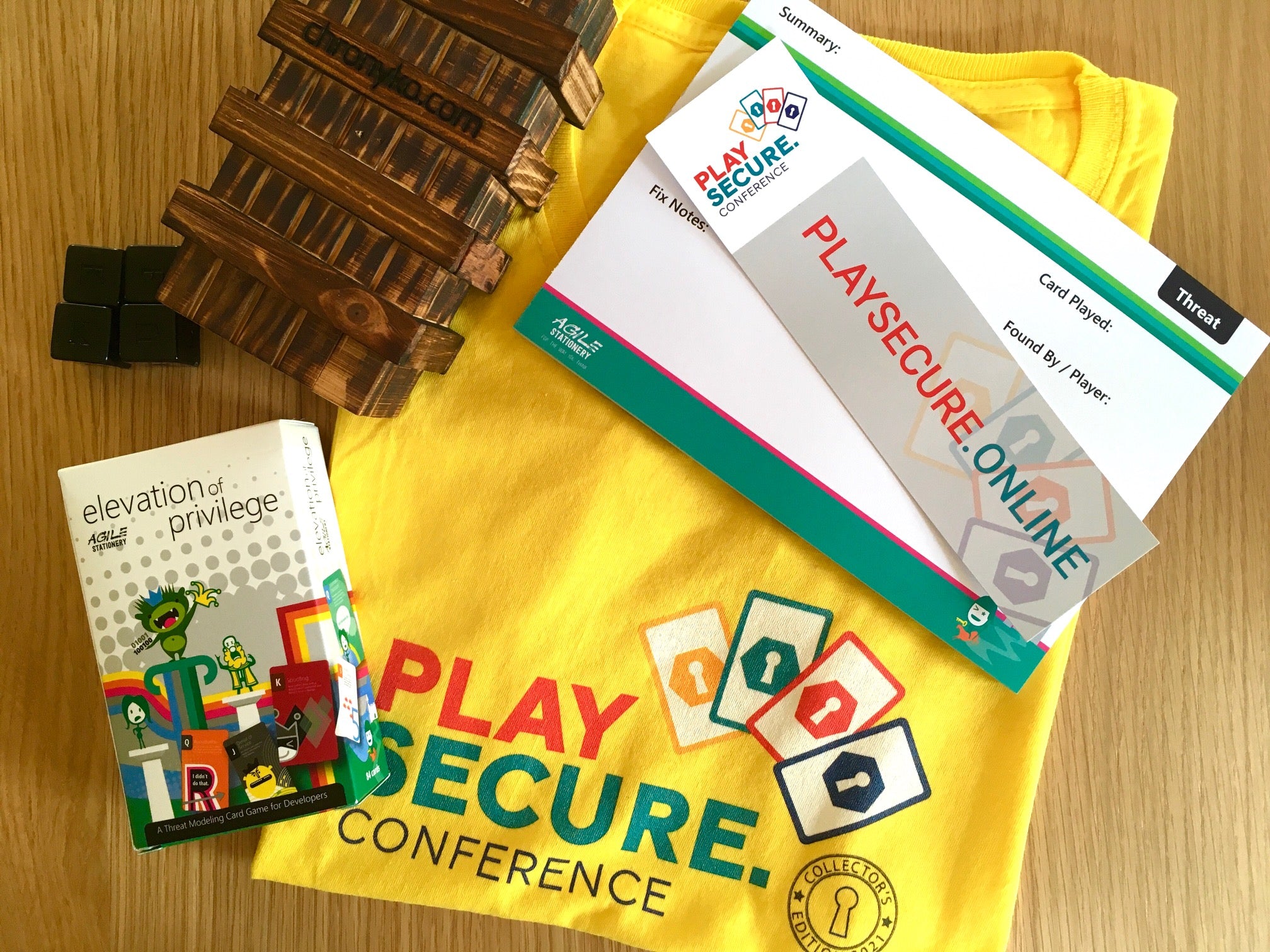 The finances of a conference are never a simple matter. Ticket prices and sponsor contributions are a delicate balance, and staff and speakers need to be paid. Conferences usually offer the option of swag distribution in different ways, but for a virtual conference there is only mail. James Bore, organiser of the Play Secure conference came up with a novel solution: make the swag so good, you can sell the swag.